Are you looking for eager clients with money to invest?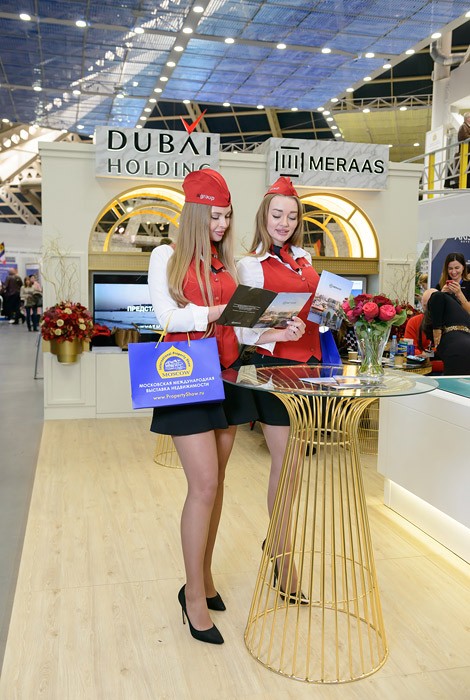 Moscow International Property Show is the first professional exhibition of foreign real estate in Russia. Launched in 2003 Moscow International Property Show attracted developers and realtors from over 20 countries including Spain, Greece, Turkey, Thailand, Germany, Cyprus, France, United Kingdom, Montenegro, Bulgaria and the Czech Republic.
Main representatives of international real estate market understand that in order to successfully promote their projects, it is necessary to show them in Moscow. The priority of Moscow International Property Show is to create a professional platform for the exchange of information and making deals and signing partnership agreements. A distinctive feature of Moscow International Property Show is a high quality level and an impressive number of visitors.
One of the regular participants is Cyprus developer Prime Property Group, Nikita Mikhailov their sales manager said: "This is a great exhibition, we have been participating here for several seasons every year. We received a huge number of leads for the purchase of real estate in Cyprus and Greece, a huge number of applications."
Zarina Rizaeva the sales director of Toros Residence (Turkey) added: "At the wonderful Property Show, we presented our projects "Avocado Village" and our beloved complex "LUMOS Residence"! We had sales right at the exhibition, contracts were signed. The organization was just bombing, aiGroup helped us in everything, solved all the issues. We advise everyone to participate in this exhibition!"
Ekaterina Demidova, CEO of DEM Group GMBH confirmed: "We are very pleased with our participation in this exhibition. I came personally from Dusseldorf, Germany, and I am pleasantly surprised that there are so many visitors. People are interested in foreign real estate, and I am very happy with the results of the exhibition. I received many leads. We will proceed working with clients after the event. Thank you!"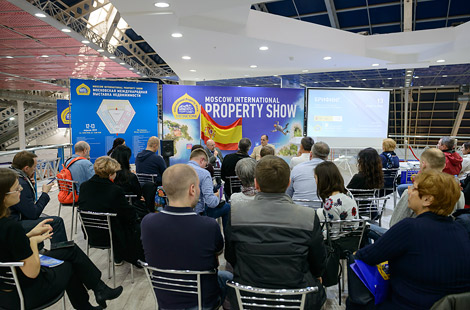 Viktoria Kutuzova the sales director of Sunnier Homes stated: "We are grateful to the organizers of the exhibition for two very busy days, it was an amazing experience of communication with clients. We see that Spain remains the number 1 country for Russian customers. The amount of applications and visitors at the stand is off the charts! Thanks for organizing the event!"
Organizers of Moscow International Property show, aiGroup, explained: "While many developers take part in shows all over the world, promoting real estate in Russia is a totally different experience. It requires careful planning as investors here are spending, but with caution. They like to get to know a company first before handing over any funds. Our highly targeted marketing campaign is working and producing excellent results for our exhibitors. Many of the visitors know what they want, having searched online beforehand. The shows always have a high attendance."
One of the basic principles followed by the organizers of Moscow International Property Show is the following: the market of any country can only be represented by a specialist working in this market. This increases the degree of trust of the participants of the exhibition. The boutique format of the event does not allow expanding the number of exhibitors. However, this entailed the fact that over the years a solid and unchanging core of regular participants has been formed - serious and highly professional specialists who make up the Russian foreign real estate market today. These are well-known and strong companies with a high confidence level among investors and buyers. About 70 of the best time-tested companies from more than 20 countries of the world take part in each Moscow International Property Show. In this regard, Moscow International Property Show has no competitors.
The 40th Moscow International Property Show will take place on 12-13 April 2024.